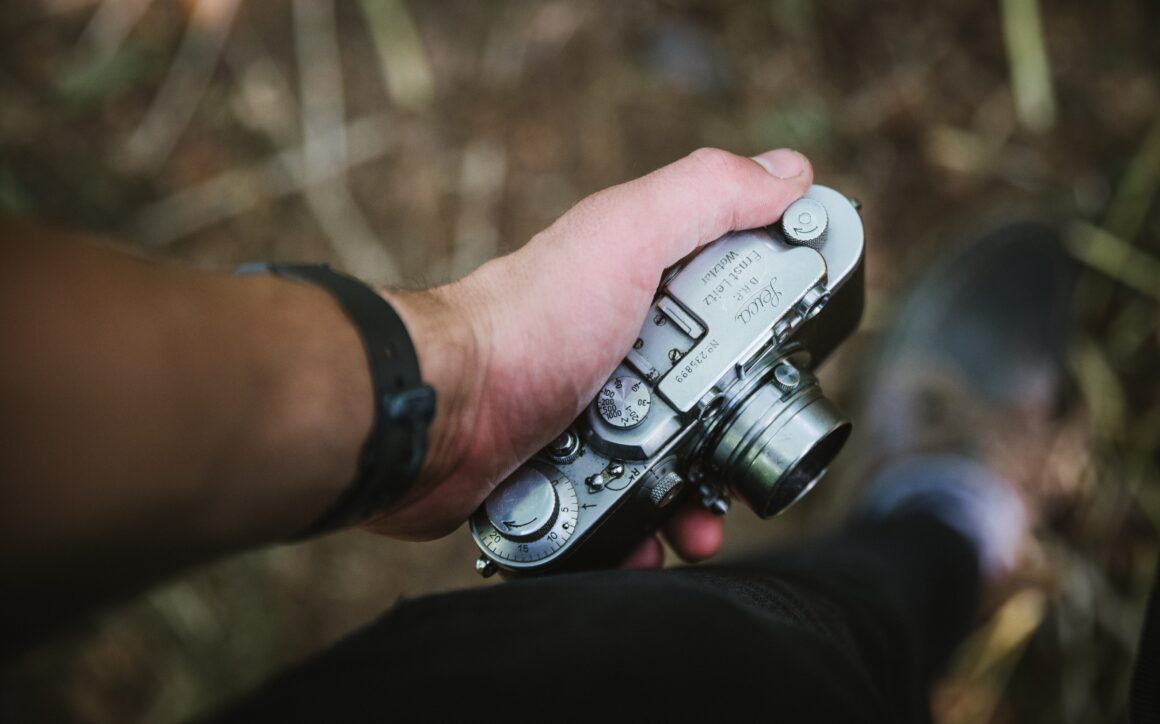 The Best EDC Cameras 2023
The best EDC camera As I have stated earlier, the features of a proper everyday camera are timeless, but I will go over the currently available options as a point of reference. For simplification, I have categorized cameras by their sensor size and interchangeability of the lens. I would discuss the cameras that I have experience using and know very well. There are certainly other valid options, as there is no right or wrong in the creative process.
1. Smartphone Photography
Although smartphone cameras suffer from their small sensors' physical size, they have the advantage of computational photography. Take iPhones as an example. From the iPhone 11 Pro upward, you can see the difference very clearly. No matter how shaky your shots are, the resultant image is tack-sharp. In conjunction with the processor, the algorithms take multiple photos in the background and do a lot of calculations for the best result. Night shot mode is another example. You hold your camera for 1 to 7 seconds (no need for a tripod or even keeping the iPhone steady), and the iPhone would give you a well-exposed low-light shot with low noise. From iPhone 12 Pro, you also have the option to save the images in raw format. Do not expect the elasticity of a large sensor raw file from them, but they are a nice addition (and yes, you can have raw format photos from early generations by using third-party camera apps as well). In my opinion, these are some good implementations of computational photography, but there are some bad ones as well. The gimmicky portrait mode is what most photographers hate. It is strange looking, and almost all photographers can say that it is not the real shallow depth of field bokeh in a blink. All that being said, my reference for a camera's image quality is PRINT. Real prints on physical paper: I have found that I can get a good-quality print with a little post-processing of iPhone photos from the iPhone 11 to the iPhone 14 Pro lines. The iPhone X also does the job to some extent. The above-mentioned cameras also have three focal lengths, from ultrawide to short telephoto, which is a plus. The most important highlight of a smartphone is that it is always with you, and this is a true game-changer. Besides, it is ready to shoot quickly and does not get in the way of photographing. Personally, I do not find using my iPhone as a daily camera particularly interesting or fun. The feeling of a camera is important to me, and I am not a fan of the lack of control over my exposure. But it is a good companion. To sum it up, yes, a good smartphone can be a good daily camera and even your main one. But if you plan to use one, I encourage you to offload your pictures in a separate proper archive other than a smartphone album, review them somewhere other than your smartphone's display, and PRINT collections as photobooks.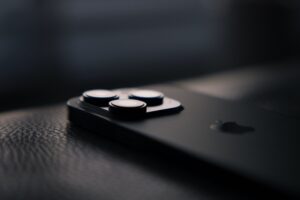 2. Smaller than APS-C options:
You would find 1-inch sensor cameras and micro four-thirds in this category. The current one-inch sensor cameras are the Sony RX100 line (RX100 VII is the latest), the Canon G7X (Mark III is the latest but my all-time favorite is G7X II), and the Canon G5X (Mark II is the last release). All of them share a 20 MP sensor by Sony but differ in their lenses and specs. All have a zoom lens. I consider them travel cameras rather than everyday cameras. Still, their small physical size (some are truly pocketable) and fast response time and stabilization make them absolutely proper for an everyday camera. If you like their handling and experience, they are a good option. Panasonic and Olympus are the main manufacturers of interchangeable lens micro four-thirds cameras, also known as MFT cameras. They are either 20 MP or 16 MP, and most of them have great in-body image stabilization. I wish they had taken more advantage of the size possibilities of this mount. Lenses are small, but the bodies are as bulky as APS-C offers. They check all the boxes for an everyday camera, if you like them. My personal preference is to go up to an APS-C level, as I could still keep the same size. But that is just my preference.
Here comes the juicy part! You have plenty of options in this category.
1. Fixed lens options:
Fujifilm X100 series: I have had the original X100 and X100F. It is a stellar option that appeals to many photographers as well as non-photographers! It is an easy-to-love camera and fun to use. The X100V is the latest, is more handsome than ever, and is almost a complete package with a 35mm equivalent focal length. But it still lacks any form of image stabilization, which may limit you in low light situations. Besides, it is not truly pocketable. It is in the 1400-dollar price range. It is more about the shooting experience than the specifications. At the end of the day, you have a pancake f2 non-stabilized lens that is great but not as good as Fujifilm's own f2 prime lenses in terms of wide-open close-distance subject sharpness (this includes the latest redesigned X100V lens) and autofocus speed. I have really liked both my X100 cameras and enjoyed having them with me for a long time. Maybe the next generation with an IBIS will be an all-rounder.
Ricoh GRIIIX: It is newer but essentially the same as the GRIII with a 40mm equivalent f2.8 lens. This gives you the same field of view and depth of field as an X-E4 with an XF-27mm lens, but in a smaller package and with stabilization. A 40mm equivalent field of view is also suitable for portraits and still-life photographs of everyday life. Again, if you do not mind composing your shots on an LCD screen, it is a no-brainer for everyday photography.
2. Interchangeable lens cameras:
Fujifilm X-E4: It is an interchangeable lens option with a small form factor suitable for everyday photography. It does not have IBIS, but with Fujifilm's 18-55mm kit lens, you will have a great stabilized combo. It would be a small setup, but not pocketable. In combination with Fujifilm's XF-27mm f2.8 WR, it is almost a pocketable camera. It is also fun to use, but it is simplified too much compared to its older generations. I still have an X-E2 and use it sometimes, which has plenty of customizable buttons, built-in flash, and a D-pad. The X-E4 has no flash,no focusing mode switch, and far fewer customizable buttons. (But I credit Fujifilm for implementing tilting screens on the X-E line.) It is simplified to the point that it distracts from my shooting experience. The Fujifilm XE line is one of their most liked. They are rangefinder style with an EVF on the corner, which many prefer for everyday and street photography, as you can use one eye to compose, and if you open your left eye, you can see the real scene (the same applies for the X100 series). I find the shutter sound of this line pleasing, and the experience is nice.
1. Fixed lens options:
Leica Q2: This is a well-known option with a 28mm f1.7 fixed lens and a 47MP sensor. It is now in the 5000-dollar range, which you may find high but is actually the cheapest option if you want to get a current Leica camera and lens combo. It does have stabilization, autofocus, and everything else you expect from a modern camera. Leica cameras have good second-hand value. The high resolution means that you can use 35mm and 50mm crops with 30MP and 15MP results, respectively, which are enough for prints. This option is by no means pocketable. Another downside that a few reviewers talk about is the price tag and the resultant care you might undertake to protect it from accidents. This leads to bringing it less with you every day, everywhere. An everyday photography should be the one that you like but do not mind scratching and even replacing. Historically, scratches on a Leica were a prestigious sign showing the events and wars the photographer had been in. They had (and still have) brass as their main body material, which is tough. They have also been a representation of Germany's mechanical perfection and durability. But remember that the Q series are more electronically operated cameras with autofocus, an electronic viewfinder, and stabilization than the classic M line. If you have no problem scratching and even damaging a 5K camera, it is a great shooting experience with fantastic results for everyday photography.
2. Interchangeable options:
Leica M line: There is much debate about Leica cameras. Some recognize them as overpriced, pretentious luxury cameras, and some are so loyal to this brand. Personally, I applaud Leica for being the only camera manufacturer still producing manual cameras with the same form factor for those after that experience. The high profit margin let them do brave things in the camera industry, like eliminating the LCD and offering only black-and-white-capable versions for the first time. They are real rangefinder cameras still using the mechanical only mechanism for manual focusing. Current models are M11, M11-Monochrome, M10, M10-P, M10-R, and M10-Monochrome. They cost several thousand bucks, and Leica branded lenses are also that expensive, although you can go with several great and lower-priced offerings from Voigtlander, Zeiss, and many others. Mechanical operation, a lack of autofocus, and the same rangefinder mechanism mean you deal with small form-factor lenses and bodies. You get my point if you compare Noctilux 50mm f0.95 with a similar offering from Nikon Z mount (which is still a manual focus lens). The price tag for this lens is 11000$ and a little less for the used ones. Leica Ms are a unique and engaging experience, and the plus is that they retain their value over long periods of time. My stand is the same as the Leica Q2. If you do not mind spending that much and have no problem scratching them and bringing them with you everywhere, they are great options.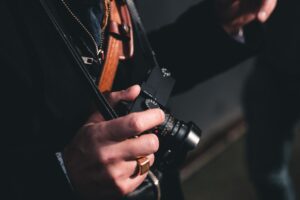 Canon, Nikon, and Sony offerings: This is the most saturated section. The size is my only concern for using them as everyday life cameras. If you are okay with their size, numerous options are available with different price tags and specifications.
In conclusion, whether you're in the market for a compact camera or a full-frame option, there is an everyday carry camera out there for everyone. From the Leica Q2 to the Sony A7C, these cameras offer unique features and experiences that cater to a wide variety of preferences and budgets. Ultimately, the best everyday camera is the one that suits your needs, fits your budget, and inspires you to capture life's moments every day.
Consider the size, weight, and features that are important to you, such as image stabilization, autofocus, and lens options. Remember that an EDC camera should be portable, easy to use, and robust enough to withstand daily use. It's also essential to consider your preferred shooting experience, whether you prefer rangefinder-style cameras or traditional DSLRs.
As you explore the many options available, don't hesitate to seek advice from other photographers and read reviews to get a better understanding of each camera's strengths and weaknesses. Ultimately, the perfect everyday camera is the one that you'll enjoy using and will help you create memorable images for years to come.
FAQ
Q: What is an EDC camera?
A: EDC stands for "everyday carry." An EDC camera is a compact, portable, and easy-to-use camera that you can take with you wherever you go. It should be robust enough to withstand daily use and versatile enough to capture various types of photos.
Q: What is the best camera for everyday use?
A: The best camera for everyday use depends on your preferences and budget. Some popular options include the Ricoh GRIII, Fujifilm X100V, and Leica Q2. Consider factors such as size, weight, and features that are important to you, and choose a camera that meets your requirements and inspires you to capture life's moments.
Q: What is the best camera lens for everyday use?
A: A versatile prime lens is ideal for everyday use. The 50mm is the most popular and versatile choice. In tight spaces like apartments, a 35mm or 28mm lens would be a good fit. However, focal length is a matter of personal taste. You may also consider a standard zoom lens with a focal length range between 24-70mm (full-frame equivalent) for additional flexibility.
Q: What is a good camera for everyday use?
A: A good everyday use camera should be compact, portable, easy to use, and have a reliable autofocus system. Some popular options include the Sony RX100 VII, Canon Powershot G7X Mark II, and Fujifilm X-E4.
Q: Should I take my camera everywhere?
A: Taking your camera everywhere allows you to capture spontaneous moments and improve your photography skills. However, ensure that your camera is robust and portable enough for daily use without being a burden to carry.
Q: Which is the best camera for personal use?
A: The best camera for personal use depends on your preferences, budget, and photography style. Popular options include the Sony RX100 series, Ricoh GRIII, and Fujifilm X100V. Consider your needs, read reviews, and seek advice from other photographers to find the perfect camera for you.
Q: Are digital cameras better than phone cameras?
A: Still, to date, a standalone camera is better than a smartphone in terms of joyfulness, ergonomics, and picture quality. Digital cameras generally offer better image quality, more control over settings, and better low-light performance than phone cameras. However, modern smartphones have advanced camera technology that can produce excellent images, making them a convenient option for everyday photography. Your choice depends on your preferences, photography goals, and willingness to carry a separate camera.