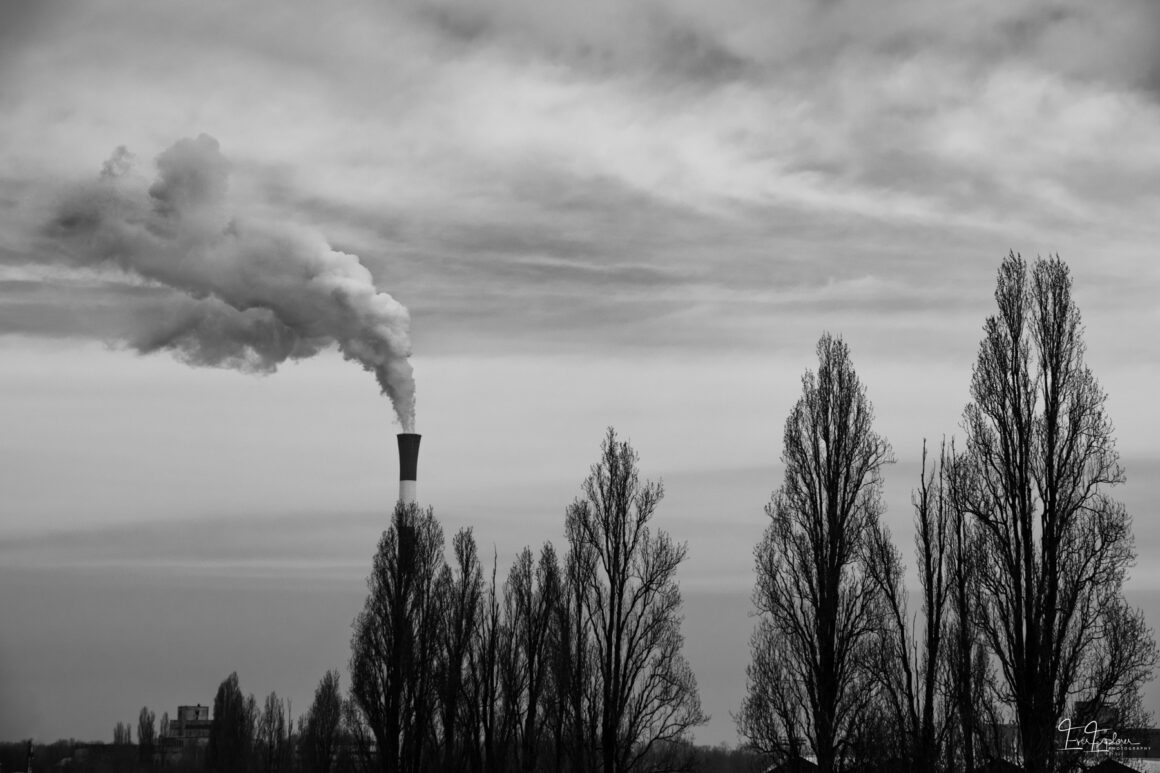 A Photographers Guide to Serbia: The Road Less Traveled
Essential Preparations: Gearing Up For Your Serbian Photography Adventure
Embarking on a photography adventure in Serbia is an exhilarating prospect, but there are key considerations to bear in mind. My journey in late March yielded a portfolio of breathtaking images, but it wouldn't have been possible without careful planning and the right equipment.
Securing Your Ride
First things first, a rental car is your passport to freedom on this adventure. The vast landscapes of Serbia are best explored on four wheels, allowing you the flexibility to stop and capture the awe-inspiring beauty that surrounds you. Whether you're chasing the golden hour along the Danube River or exploring the architectural wonders of Belgrade, a car will enable you to make the most of these moments.
Winter Preparations
If you're visiting during the colder seasons, remember to equip your car with winter tires. Serbia's winters can be harsh, and you'll need all the traction you can get. This small detail could make the difference between a successful photo expedition and a logistical nightmare.
Navigating Insurance
While the joy of exploration may take the forefront, practicality should never take a backseat. Upon securing your rental car, pay close attention to the legal requirements of your car insurance. Understand that a police report may become an invaluable document in case of an unfortunate incident, even if you are insured.
Stay Connected
Connectivity is often taken for granted, until you find yourself in a foreign country, trying to navigate unfamiliar roads. My advice is to get a prepaid SIM card at the airport. Not only will this allow you to stay connected with loved ones back home, but it'll also be a vital tool for navigation and last-minute location research.
Capturing the Capital: Belgrade
Belgrade, the capital of Serbia, is an aesthetic banquet waiting to be captured. I found myself awestruck at the diversity of scenes begging to be photographed. From the bustling cityscape to tranquil riverside views, Belgrade offered a cornucopia of photographic opportunities.
To make this adventure more digestible, I've broken down the recommended route into three sections. Each stage will offer its unique mix of culture, history, and natural beauty. Let's buckle up and begin this photographic journey together. Stay tuned for the first stop: The journey from Belgrade to Negotin via Golubac.
Setting The Itinerary: From Belgrade to Negotin via Golubac
Click here to see the route – Derived from Google Maps.
Embarking on our photographic journey, we first set out from Belgrade to Negotin. This route will take us through Golubac, a town known for its medieval fortress hugging the Danube River. Picture-perfect landscapes unfold as we drive along Roads No. 34 & 35. To fully appreciate the grandeur of the Danube River and the surrounding countryside, you'll find it beneficial to take wider shots. A two-day stay in Negotin offers ample opportunities to explore and capture diverse locations in the vicinity.
From Negotin to Pozega via Čačak:
Click here to see the route – Derived from Google Maps.
Our next stretch takes us from Negotin to Pozega via Čačak. An essential stopover is Bor, a landscape that unfurls in countless compositions, especially for those favoring narrower fields of view. Making Pozega your base for about four days, you can visit local hotspots like the ethereal Uvac and the storied Drina River.
Majestic Sites: Uvac and the Drina River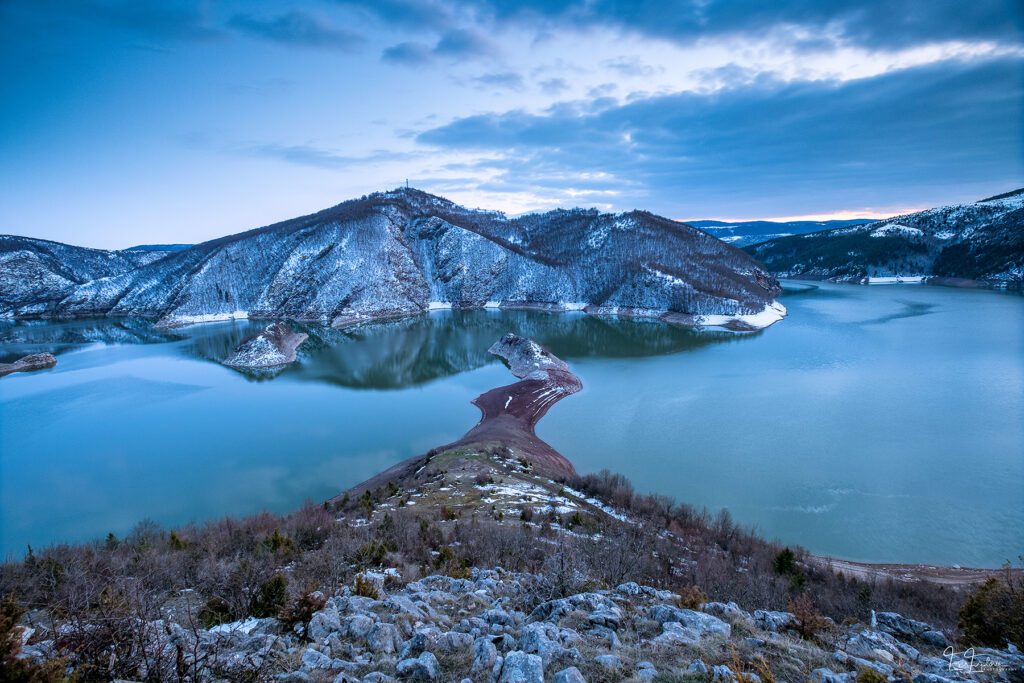 The Uvac Special Nature Reserve is a sight to behold, with its meandering river flanked by towering cliffs. Here, you may even spot the majestic imperial eagle soaring above the landscape. The Drina River, west of Pozega, is another photographer's paradise. Along the journey, make sure to visit Drina River House via this road:
West of Pozega and I recommend the route via Uziče. (Click here to see the route – Derived from Google Maps). Photographs along the road: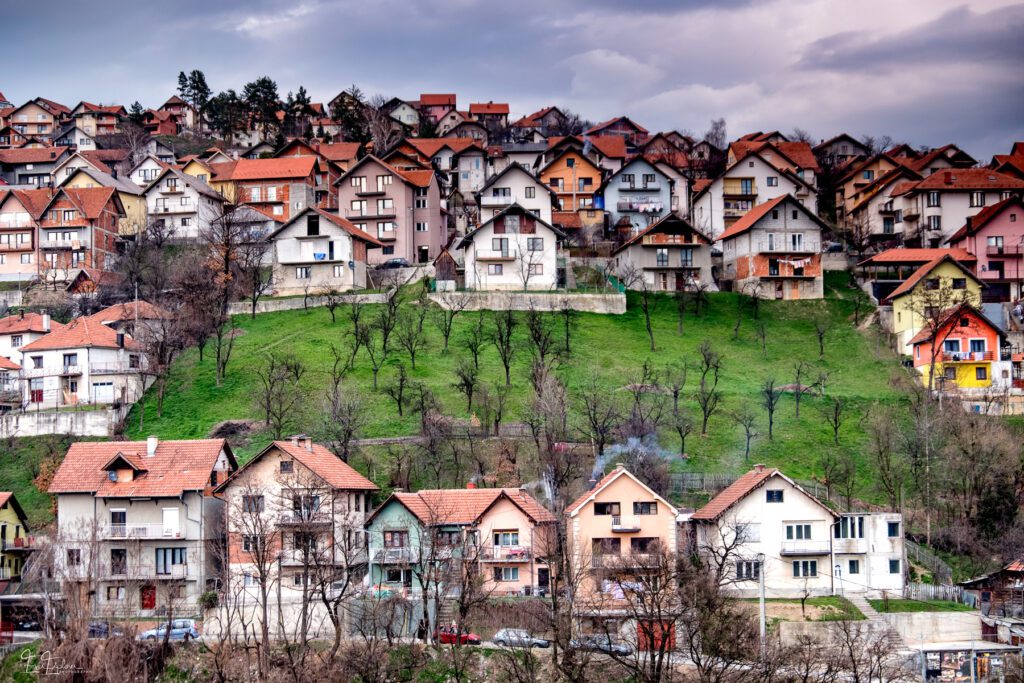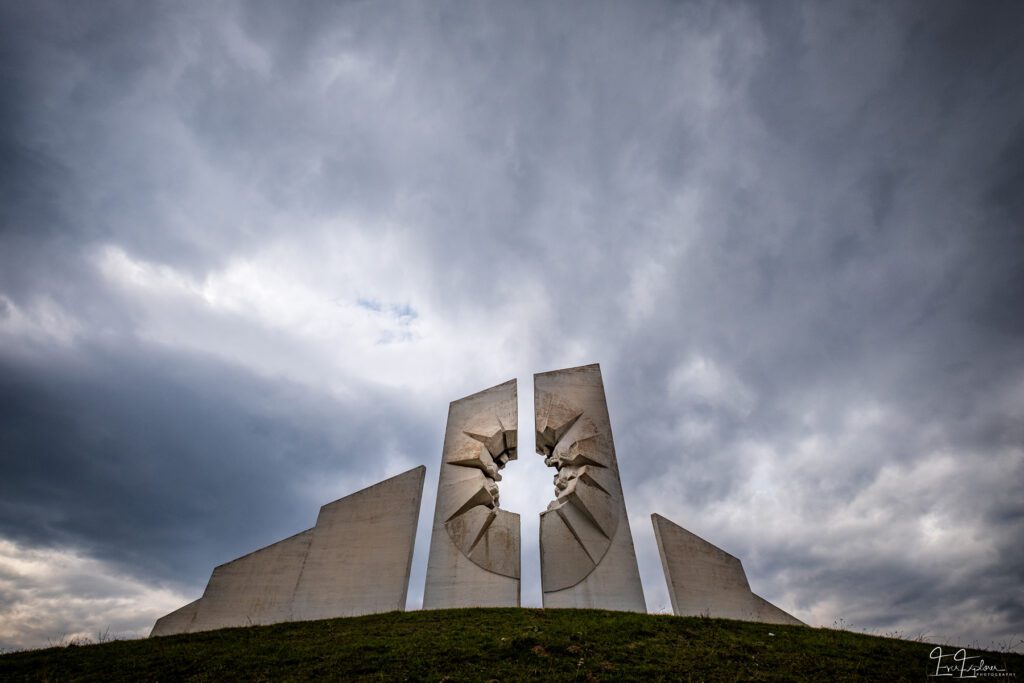 And in the end, Drina RIver a charming structure with a history as intriguing as its architecture. Drina River has a piece of the jewel: Drina River House. This house has a story behind it. In summary, the story is like this: In 1968, this house was built by a group of young swimmers on a cliff to get some rest. Drina River is a moody one. Being washed away by the flow of the river, this house was rebuilt six times over time. What those young swimmers have dreamt has turned into reality.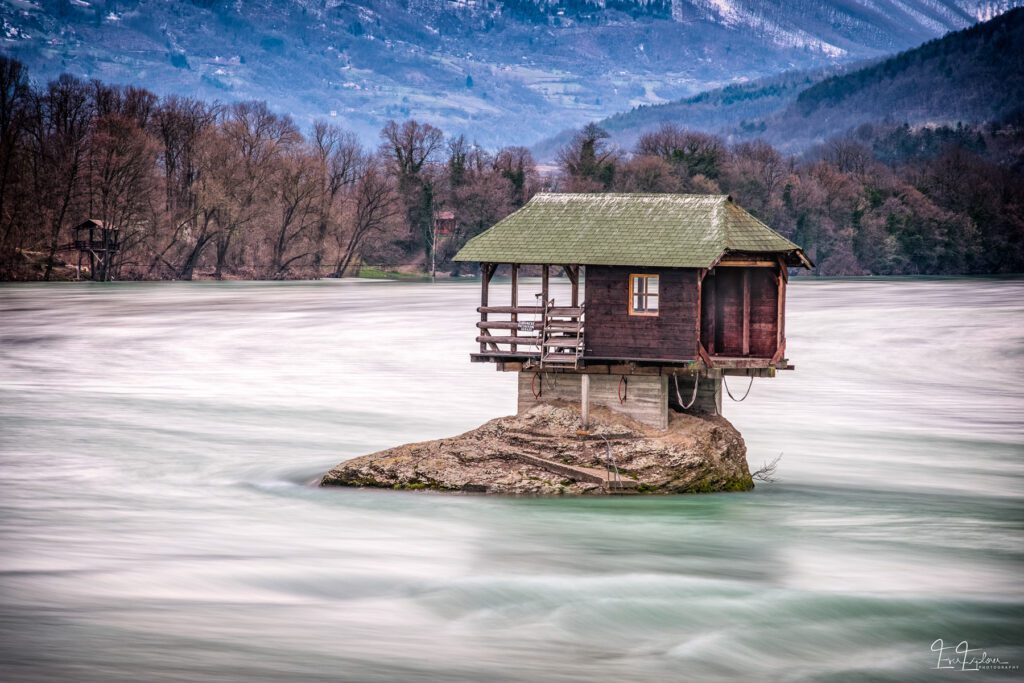 Conclusion: Journey Back to Belgrade
As we trace our route back to Belgrade, reflect on the beauty and diversity of the Serbian landscape that we've witnessed. Whether you are a landscape, architecture, or wildlife photographer, Serbia offers a multitude of opportunities for every style and preference.
Remember that every photographer has a unique vision, intuition, and style. This recommended itinerary is based on my style and approach to photography. Feel free to adapt and alter it to suit your personal photographic quest.
Frequently Asked Questions
When is the best time to visit Serbia for photography? – I visited Serbia in late March, which provided beautiful landscapes and wonderful lighting. However, Serbia is picturesque year-round, offering different scenes in different seasons.
Is it safe to drive in Serbia? – Yes, as long as you adhere to the driving regulations, ensure that your car is properly equipped for the season, and carry valid insurance, it is generally safe to drive in Serbia, and do not forget a Police report in case anything happens to the car. Even a scratch while the car is parked somewhere!
Do I need a local SIM card? – Although not mandatory, a local prepaid SIM card can be very useful for navigation, local calls, and internet access, making your photographic journey smoother.
What kind of camera gear should I bring? – This largely depends on what you aim to photograph. However, a mix of wide-angle and telephoto lenses should cover most scenarios, from wide landscape shots to detailed architectural photos.
Remember, a successful photographic adventure to Serbia or any other destination is a mix of the right preparation, flexible itinerary, and an open mind. Happy shooting!